Ron Vitiello
Strengthening Accountability & Transparency At America's Borders
---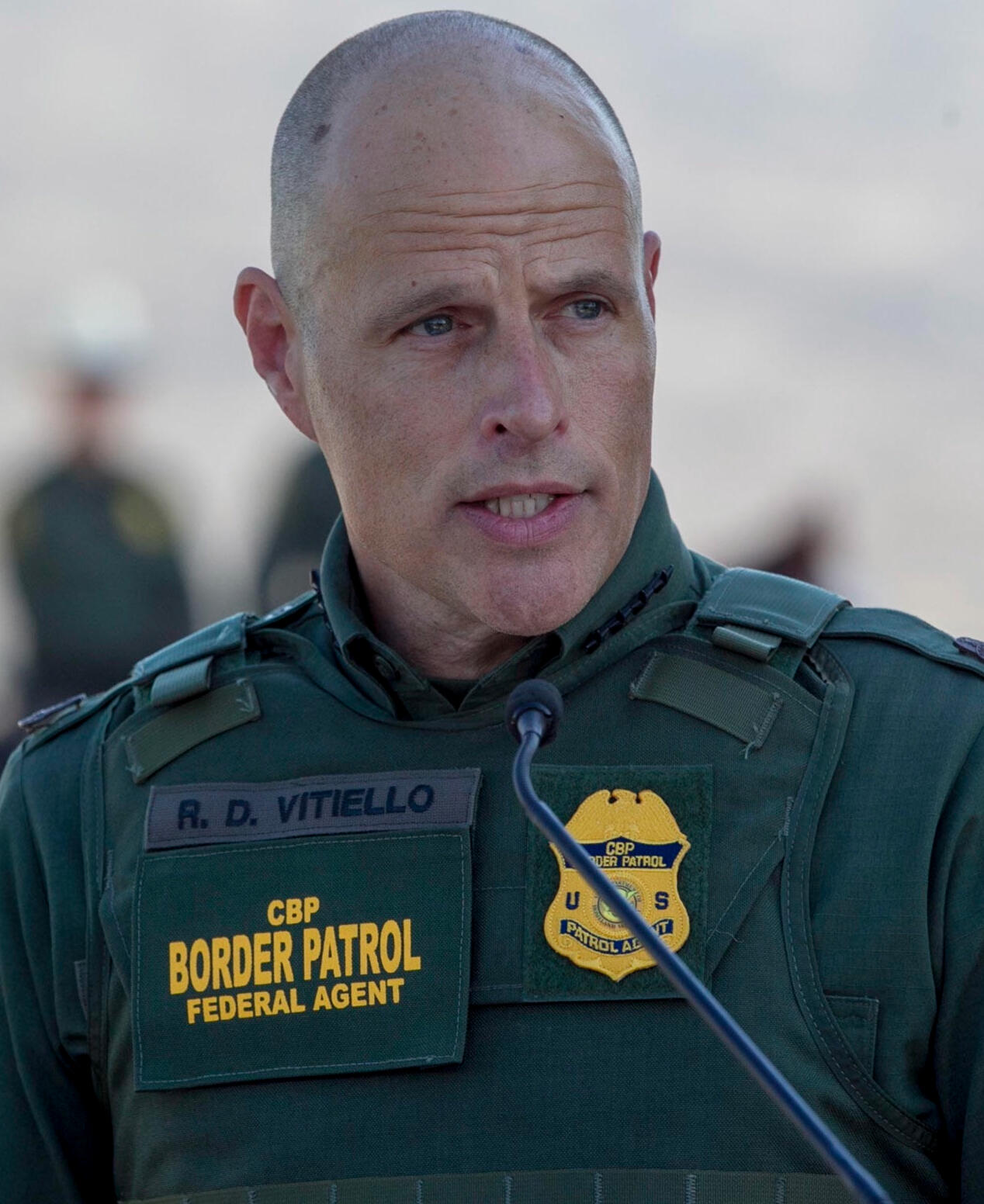 Tireless Advocate for Border Solutions
Ron and his wife Nuri were married in 1988. Both natives of Chicago, Illinois, they have two children. With the support of his family, Ron retired, concluding more than three decades of public service in April 2019. Since then, he established a consulting firm ably positioned to assist clients by providing vast experience and expertise in border security, strategies, international trade, and organizational leadership. Ron continues to tirelessly advocate for his former federal colleagues and for informed and smart border and immigration policies.Currently, Ron is working in private industry supporting his former colleagues and proudly spends his time volunteering for known charities and notable causes.
Border Security
Chief of US Border Patrol
Starting his 34 years of government service with the US Border Patrol in Laredo, TX in 1985, Vitiello's hard work in his career led to his position as Chief in 2017.
Customs & Border Patrol
CBP's Acting Deputy Commissioner
After 33 years of service with U.S. Customs and Border Protection (CBP), Ron took an appointment as CBP's Acting Deputy Commissioner.
Immigration & Customs
ICE Director
Nominated by President Trump in 2018, Vitiello is the only person to have lead both components of the Department of Homeland Security, ICE and CBP.
Media Appearances
"I was blessed to take part in a revolutionary new debate format, organized by the National Women Republicans, the National Young Republicans (Nashville) and The Epoch Times. The purpose of the debate was to help TN 5th district choose their Republican nominee for Congress. Our hosts and sponsors were very hospitable. The panel I served with were very knowledgeable and consummate professionals. As the border security "expert" panel member I pushed the candidates on outlining their principles to protect our borders. Here's a small clip of why I agreed to participate." - Ron Vitiello, July 12, 2022To watch the entire program, click here.
---
Former Acting ICE Director Ronald Vitiello and Dagen McDowell discuss the latest on Biden's border crisis
Mornings with Maria on Fox Business, 6/6/22
---
---
---
Book Ron to Speak
Looking for a credible, dynamic, and trustworthy speaker? Book Ron as your keynote speaker, invite him to be a guest on your podcast, radio or TV show, or a witness for congressional testimonies. Topics include:
Public Policy

Border Security

ICE

Law Enforcement

Local Government